Wolves and Women
A downloadable game for Windows
*Note: game may contain mature content not suitable for children. Player discretion is advised
**A small warning: there's cartoony blood and (implied, not seen) animal death in the demo itself**
"Wolves and Women are relational by nature..."
Story:
In some village, deep in the woods, there is a deal:
"Once, every ten years, someone must go to Grandmother's House, to absolve the village of any sin. Fear not, as they're well taken care of for being so self-sacrificing."
There are a few rules to keep them safe on their way, however (after all, woods are dangerous places to be):
Be sure not to wander from the path.
The Woodsman can help you if you need it.
Don't talk to any strange people. They're not your friends.
...You're not so sure about any of this.
A story-driven exploration game, find out what's at the end of the path, and if taking on everyone's sins means anything.
Characters:
Rouge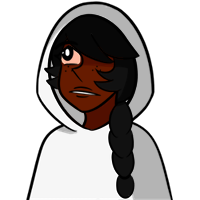 A girl with an incidental name. She got outvoted to be the person to take the village's sin. She's not happy about this. ...Although......
Suci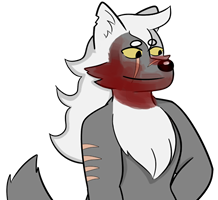 A werewolf (also with an incidental name) passing through the forest, quite recently. While displaying similar aggression/violence typical of werewolves, there's also something strange about her demeanor.
The Woodsman

Credit:
Plugins: Yanfly
Font: Pixel Operator by Jayvee Enaguas (HarvettFox96)
Enterbrain/Kadokawa
Download
Download
Wolves and Women - Demo.zip
114 MB